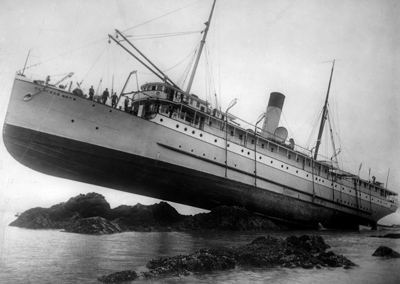 Let's get her sailing again!
We've all heard stories like this. You made an initial investment in your Web site several years ago. You paid someone (cousin, boyfriend's sister, friendly college student, creepy Craigslister) to throw something together for you, just to have a site. But, at the time, you weren't really sure what you needed, and your business was just dipping its toes in the waters of the Web.
Fast forward a few years. Your business has matured. You've lost touch with the original site builder. You can't find any of the passwords/logins/account numbers/secret rituals originally associated with the site. And frankly, you've just been too busy keeping it all together.
Still. It's there in the back of your mind. Your old, or ugly, or amateur-looking Web site. The content is sooo out of date. And wouldn't it be nice if you could just easily update it from time to time without having to rely on someone else?
Yes. Yes, it would. And you can. With my help.
There's no reason you have to be lost at sea. Let me give you a hand with that tiller. Let's hoist that anchor. Patch those sails. Paint the hull. We'll have her ship-shape in no time.
I will help you build a site that you can update easily, using a Content Management System (CMS). I'll guide you through best practices for Web design and marketing. I'll train you in areas you want to learn, and take the helm if you feel like the seas are too rough.
All silly metaphors aside, getting your Web site up and running again, making it an extension of your current brand and an active part of your marketing strategy, is easier than you think. And I'm here to help.
Get in touch and I'll be happy to answer any questions you have, and to write up a proposal for your Web project.