posted September 21, 2010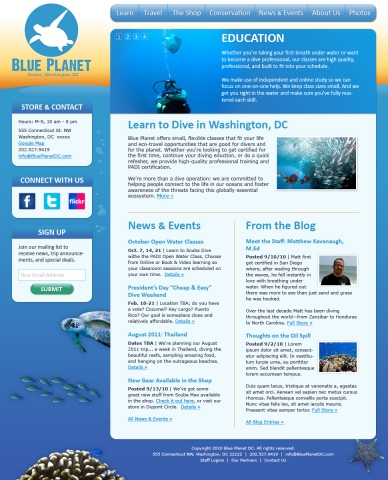 I've just started working on another great pro bono project. This time, I'm redesigning the Web site of Blue Planet DC, a local dive shop with a focus on conservation and helping individuals connect with life in the ocean.
I've recently begun working on the home page. My first comp is to the right here.
The goals of the site redesign are:
update the design for a more modern appearance
improve navigation
highlight the company's presence on social networks
improve search engine optimization (SEO)
improve usability for potential clients to sign up for classes and dives
To learn more about this great new business in DC, check out their current Web site, and let me know what you think about my design thus far.