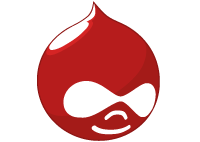 I thought I'd look into using the Drupal Views Slideshow module for some upcoming slideshows / rotators / billboards on Drupal projects. In the past, my standby for achieving a billboard / rotator / slideshow was to use my favorite jQuery plugin of all time, Malsup's jQuery Cycle plugin, to convert a standard views list into a slideshow with whatever options I wanted.
The benefits of doing it this way was that I was very experieinced with the Cycle plugin, and its options seem nearly unlimited-- i can really do just about anything you want it to. I'll eventually write up a step  by step tutorial of my process, creating a slideshow with Views and Cycle, but first, I wanted to highlight this great introduction screencast / video to Drupal Views Slideshow and Dynamic Display Blocks.
Here's the link: View the Screencast Tutorial
The presenation was originally given at University of California Irvine. It looks like this tutorial is for Drupal 6, so, unfortunately, things might be different for Drupal 7, esp. given how different (and better!) the Views interface is in Drupal 7.